Simplify what appears complicated
We believe in continuous update, in solutions that can adapt themselves to dynamic and complex context, in new means of communication and new approaches. We believe that progress finds its foundation on the capability to critize old schemes, through the execution of a rigorous method, made by personal experiences, tool precision and executive quality.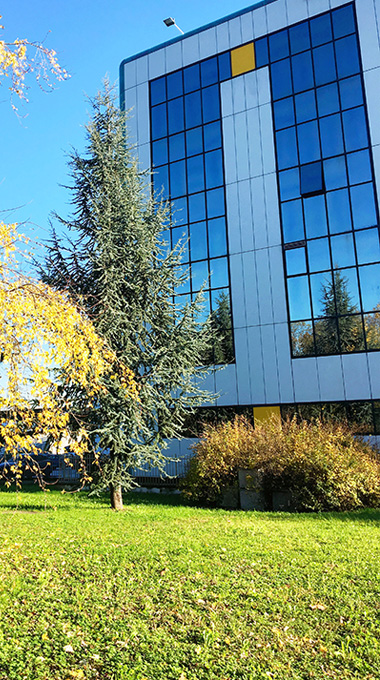 What do we do
Interlem is an Italian ICT and consulting group, flanking companies to use all the potential offered by new technologies since 2001.
Interlem is a cutting edge partner able to lead its customer through digital innovation processes towards new business horizons.
Here at Interlem keywords such as Big Data, Cloud, Social Media and App Mobile are not only market trends, but they represent elements of an innovative path that any company may decide to undertake in order to obtain sucess.
How do we do it
Interlem is a group with specialized business units, each of them focused on specific technologies and markets, making up a complete set of services, each of them complementary to one another.
Our teams, able to manage resources and to simplify business preocesses, can support your company path to success, devising and implementing solutions based on enterprise platforms, new means of communication and digital media.
Interlem
Is the leading company, focused on integrated technological solutions for the Large Enterprise segment.
Interlem GP Omega
Helping Italian SMEs since more than twenty years, it is specialized in ERP and planning systems for manufacturing companies.
Interlem Digital Business
Is the company of the Interlem group specialized in E-Commerce and Digital Marketing.
Years of experience
---
guarantee a deep knowledge of the technologies and customers needs.
customers
---
served with success in 17 year of market presence.
people
---
represent a solid network of consultants and professionals at your service.
projects
---
concluded with success in 2018.
Our History
Interlem is born in 2001 as Competency Center, thanks to the vision of our founders coming from SAP Italy, in order to create a company able to offer consultancy, services and solutions related to the SAP platform implementation, positioning the company as a unique partner for Italian societies.
During the years, Interlem has been able to wide its business lines and to build an offer able to satisfy the needs of businesses of all dimensions and coming from every industry sector.
2001

Interlem is born

2002

Interlem becomes SAP partner

2008

Interlem becomes Qlik Partner

2011

Interlem GP Omega enters in the Interlem Group

2012

Interlem Digital Business is created by the parent company

2013

Interlem becomes SAP Value-Added Reseller for BI solutions

2016

Interlem is labeled as "Innovative SME" by the Italian chamber of commerce

2017

Interlem becomes a SAS Partner and Reseller

2018

Interlem obtains the SAP Certification "10Steps2S4". Qualification program promoted by SAP, which guarantees our customers a successful migration to SAP S/4HANA.